Our web hosting partner Layershift, based in the UK wrote a terrific post this week summarizing the additions to our team, including Mark Zbikowski, the leaders in virtualization and data protection, the Java legend James Gosling and the creator of PHP, Rasmus Lerdorf.  Below is a small excerpt from the article.
We all know the famous expression: "birds of a feather flock together". This saying is perfect to describe the amazing group of people whose work made Jelastic the best Java and PHP PaaS in the world (in our opinion!). We wanted to show you who's behind Jelastic so that you can see for yourself how it became the awesome platform you enjoy today.
Here's a look at the headline acts:
Cloud hosting experts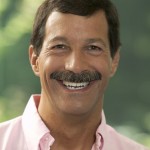 Mark Zbikowski – Designer of MS-DOS
Mark Zbikowski, veteran Microsoft architect and developer, designed the DOS executable file format and was one of the key developers of Windows NTFS and Windows 2000/XP/Vista. However you feel about the Windows OS, there's no denying the significant impact Mark's prior innovations made. He began his career at Microsoft in 1981, working on DOS 1.0 as a designer, coder and liaison with IBM. His impressive career has also included significant involvement in OS/2, Cairo's Object File System (OFS), and the NT File System (NTFS). Mark's recent addition to the Jelastic team adds unrivalled technical expertise.
Leaders in virtualization and data protection
That is, unless you put Mark in the company of Serguei Beloussov, founder of Parallels and Acronis, leaders in container virtualization and data disaster recovery.
Then there's Michael "Monty" Widenius, the author of the original version of the open-source MySQL database and MariaDB! Pioneers in their respective fields, both work with Jelastic to ensure that our platform is absolutely world class.
Read the full story here.